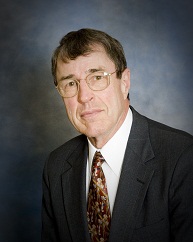 Philip A. DeLaney was born in New Orleans, Louisiana, in 1949 and raised in Gainesville, Florida. He graduated from Emory University in 1971 with highest honors and was inducted into Phi Beta Kappa. He graduated from the law school at the University of Florida in 1973 with high honors.
After law school, Mr. DeLaney entered practice with William C. Andrews specializing in real estate closings and land title cures. The firm of Andrews and DeLaney merged with Scruggs & Carmichael in 1981. In 1995, Mr. DeLaney limited his practice to real estate closings of all types and land title cures that do not require litigation.
Mr. DeLaney is a member of the the Florida Bar and the Bar Association of the Eighth Judicial District, and he remains active in his community, where he serves the Matheson Historical Society, the Alachua Conservation Trust, the Harn Museum of Art, and the Florida Museum of Natural History. He is also a member of the President's Council at the University of Florida.
His practice areas include timber law, real estate, and banking.
Location: West Office
Phone: 352-374-4120