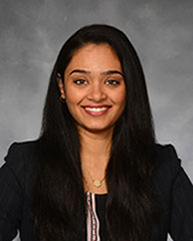 Bill Littell was born in Indianapolis, Indiana, in 1944. He received his B.A. with honors from St. Mary's Seminary and University in 1967. He received his J.D. with honors in 1973 from the University of Florida, where he was Executive Editor of the University of Florida Law Review and a member of Phi Alpha Delta. Mr. Littell served in the United States Air Force from 1967 to 1971.
Mr. Littell is admitted to the Florida and Montana Bars, and he is a member of the Real Property, Probate and Trust Law Section of the Florida Bar. Mr. Littell served as an Adjunct Professor of Law at Nova University in 1975.
Mr. Littell has devoted his career to assisting clients in their estate planning and in the difficult circumstances following the death of a family member. He brings over 40 years extensive experience in estate administration and complex disputes involving wills, trusts, estates, and guardianships. Mr. Littell is AV-Rated by Martindale-Hubbell, the highest peer review rating attainable from one of the nation's most distinguished and oldest lawyer rating services.
His practice areas include estate planning, probate and probate litigation, trusts and trust litigation, business and corporate law, business litigation and real estate.
Location: West Office
Phone: 352-374-4120