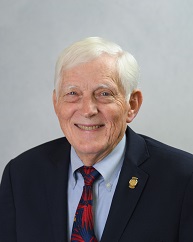 Harvey E. Baxter was born in Baltimore, Maryland. In 1952, his family moved from Lexington, Virginia to Gainesville, Florida. He graduated from Gainesville High School and then ventured to Nashville, Tennessee where he earned his Bachelor of Arts degree from Vanderbilt University. He served the United States Air Force for 25 years, active, Guard and Reserves. After active duty, he completed his Juris Doctor at University of Florida and received a Master of Arts in History from the University of Colorado. He worked in private practice for 20 years, then served the Eighth Judicial Circuit as a Judicial Hearing Officer for 17 years, returning to private practice in 2014. He joined Scruggs, Carmichael and Wershow in 2021.
Mr. Baxter is admitted to the Florida Bar. He is also a member of the Third Judicial Circuit Bar Association. He is very active with Rotary International and extremely passionate about literacy and health programs in Guatemala.
His area of practice is family law.